Corsica is a Mediterranean island, but it is a mountain first. A mountain in the sea, as geographers put it. Monte Cinto (Monte Cintu in corsican) culminates at 2706 m. Historically, Corsicans are more mountain people than sailors. If you look at the ferry company's fleet, you will find that many ships are named after a Corsican mountain peak: Paglia Orba (2525m), Monte d'Oro (2389m), Monte Cinto, to name a few.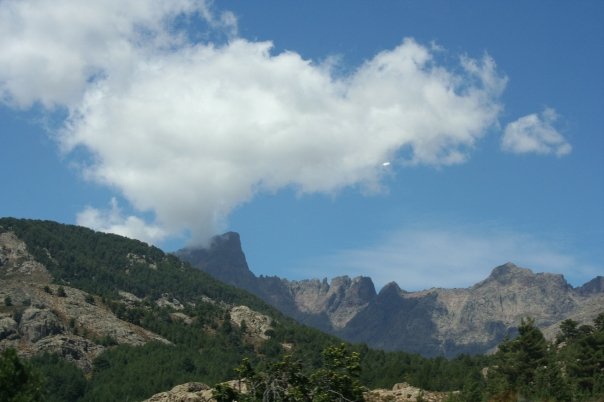 The heart of Corsica lies in the mountains. Due to frequent and violent invasions coming from the sea, the inhabitants took refuge in the mountains. This is why so many villages and historical towns such as Corte, the old capital city, are located as high up as possible.
There are two faces of Corsica: the sunny Mediterranean coastline with sandy beaches and entertainment, and the highlands, more authentic and preserved, where life and the climate are not as easy as on the coast. You have not seen Corsica if you have not seen its mountains.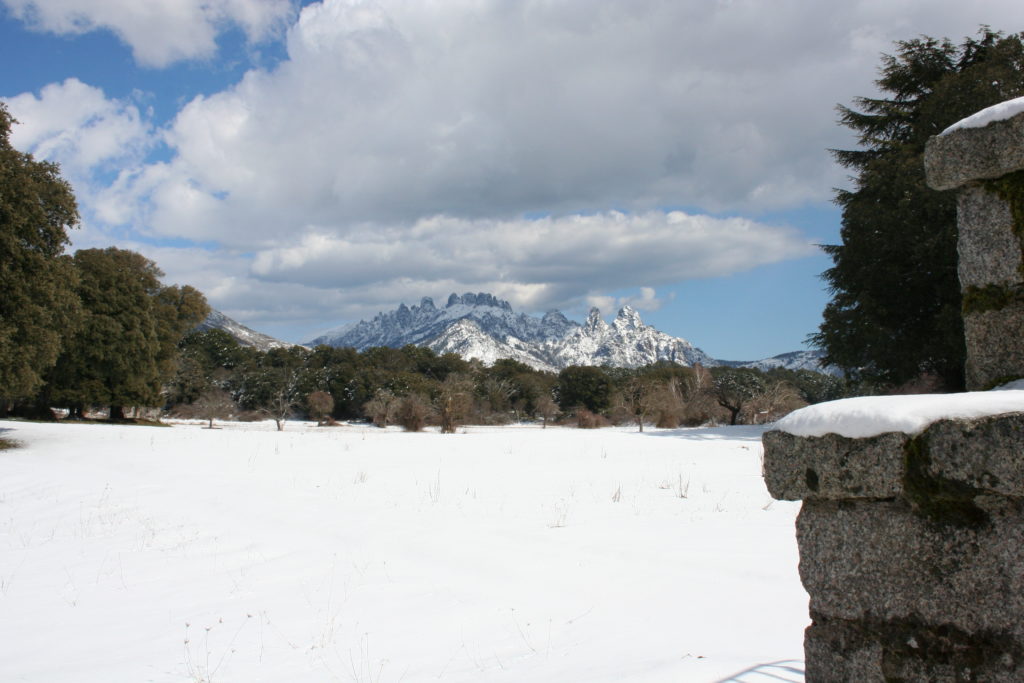 Corsica offers many amazing hiking trails. The most famous one is the GR20. It goes from Calenzana, in the north west of the island, to Conca in the south east, through the rugged mountains that cover most of the island. It is about 180km long. It normally takes 16 days to do it, with 1300m of difference in altitude on some days. Unless your name is Kilian Jornet and you have run through it all in 32 hours 54 minutes, or Guillaume Peretti, who finished even faster by an hour, or François d'Haene, who beat them all in 31 hours and 6 minutes. Normal human beings are expected to take two weeks to finish it, and it is well worth the effort.
Around the Monte Cintu, you might be able to spot some "mouflons", bighorn sheep (a muvra in Corsican; i muvrini is also the name of a famous band). Deers, foxes and boars are also around. Amongst the royal eagles and other birds of prey, you might be able to see a "Gypaète barbu" (bearded vulture) in flight. It is an endangered species. For my part, I have a weakness for the "chocards à bec jaune" (alpine choughs), friendly fellows who invite themselves to picnic lunches and eagerly accept selfies.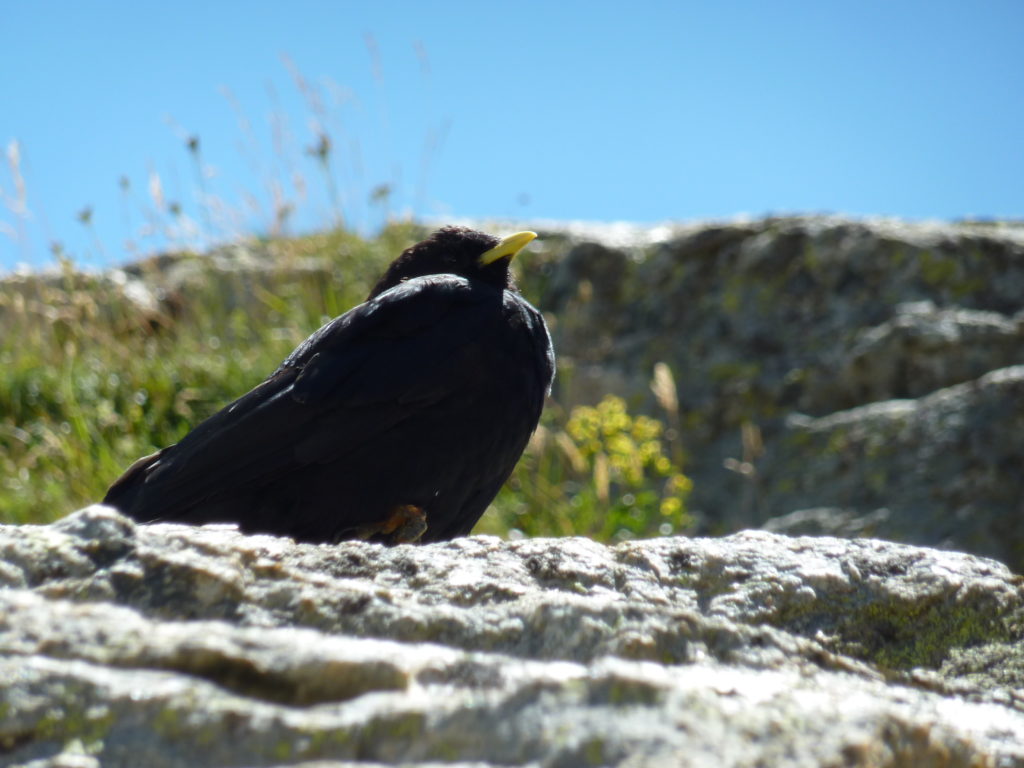 The GR20 takes you from the Mediterranean Corsica with its chestnut trees and olive groves up to the alpine version of the island, covered in pine forests and ferns (a filetta in Corsican, which is also the name of another band).The Laricio pine tree is an endemic species and was used to make ship masts.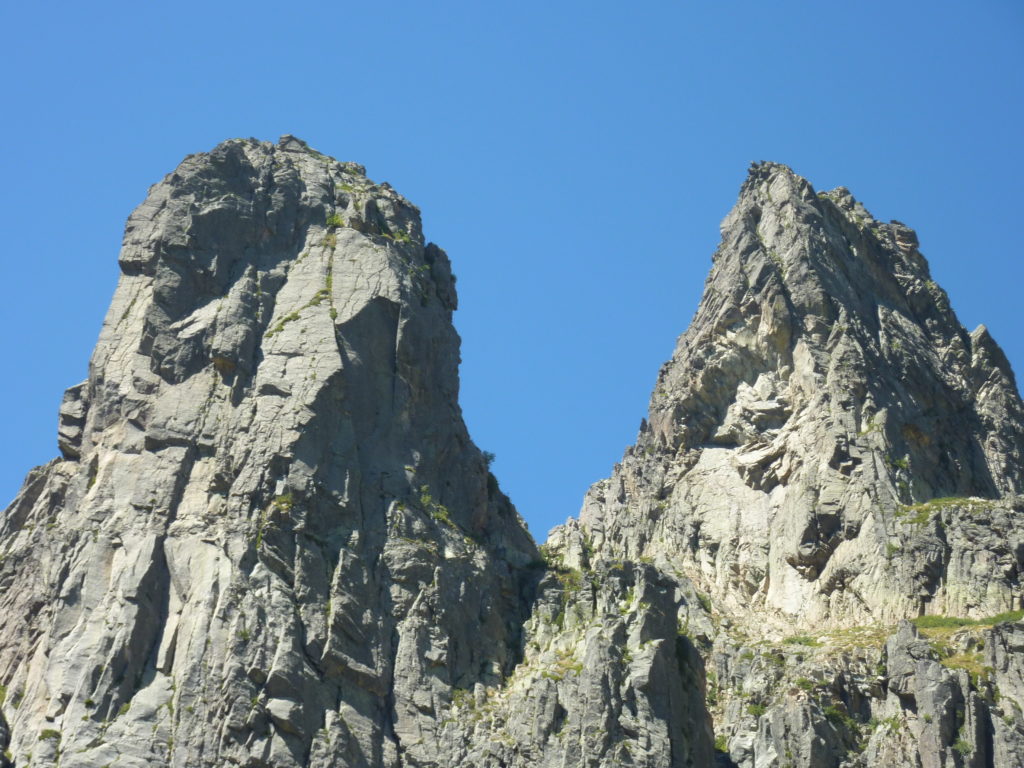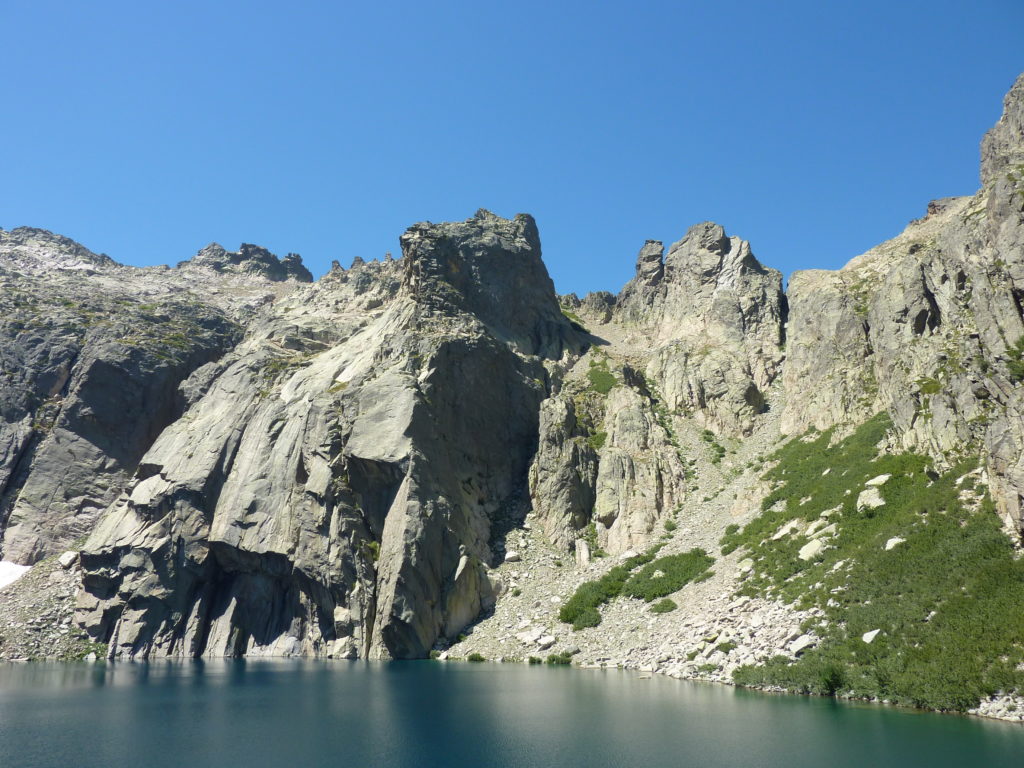 The GR20 is famous not only for its beauty, but also for its high level of difficulty. According to some hikers, it is even the most difficult one in Europe. Whether this is true or not, you need to be in good shape and an experienced hiker. The most reasonable thing to do is hire a mountain guide. The northern part of the path is particularly rocky and tricky. It is definitely required to have the appropriate equipment, especially good shoes. I feel compelled to stress that point, as unfortunately, many visitors forget that they are on a mountain and think the sunny climate will allow them to aim for the summit in bathing suits and sneakers (or worse, beach sandals. I swear this has happened.) This could be a very dangerous mistake. Even with the appropriate amount of care and preparation, one can always be surprised by a sudden change of weather conditions. Corsica is a mountain in the sea, but a mountain all the same. Just like anywhere else in altitude, there is eternal snow, it can start hailing in the middle of summer and thunderstorms are dangerous. Mountains are a tough and unforgiving environment. Never go alone, even for a day hike, always bring something warm, enough water, wear the appropriate attire and make sure to double check the weather forecast, and in general, follow the advice of professionals.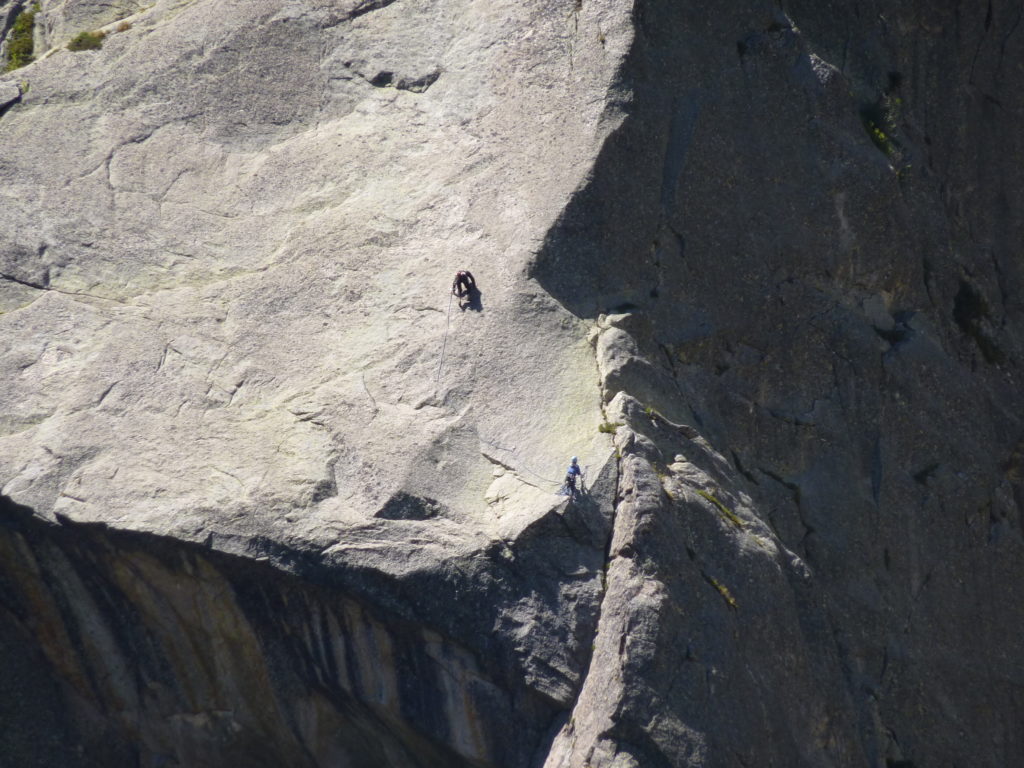 Now that I have done my duty, you can admire the view.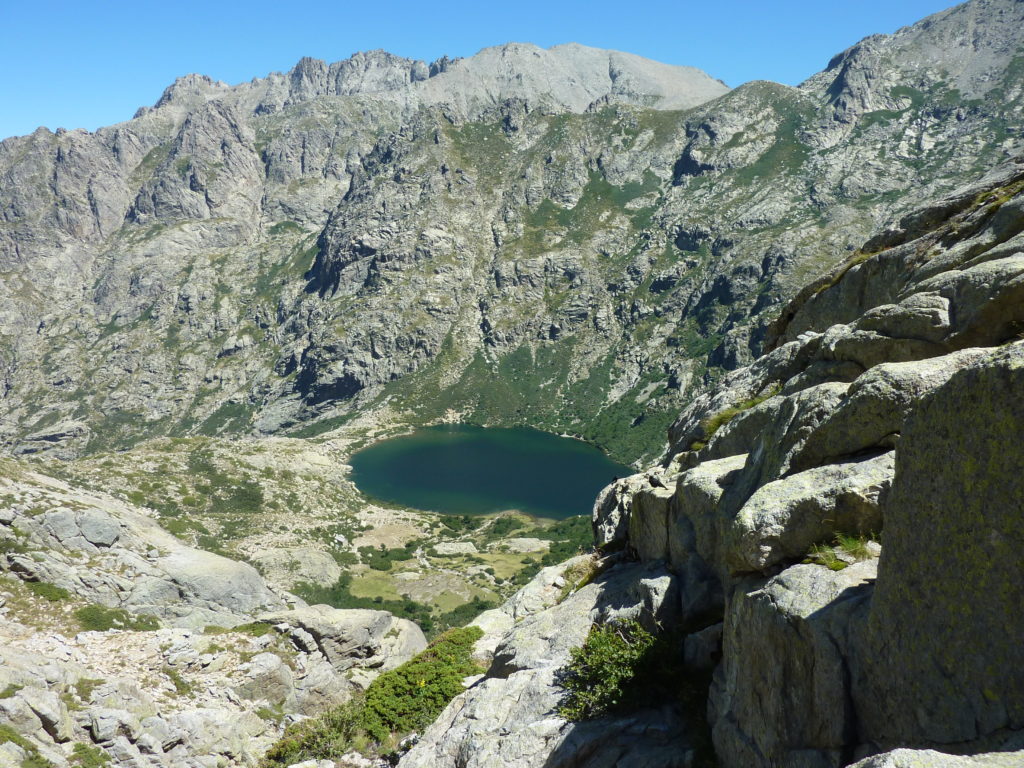 You know what? If you are unsure, maybe the best thing to do is to trust a donkey. There are donkey rides organised on some parts of the GR. Their feet are definitely more experienced than ours 🙂
And don't despair: there are easier hikes in Corsica than this one, with breathtaking views. But if blisters on your feet are not your cup of tea, you can always go to the river or the beach. Corsica has it all. Have fun!